Yoga in Acapulco
Yoga in Acapulco Connect the body, breath and mind, practicing yoga, while enjoying a sunrise or sunset, listening to the sound of the waves and feeling the sea breeze in the unique port of Acapulco.

Known as a spiritual practice from about a thousand years ago, it helps to relax the mind, strengthen and calm the soul, turning the human body into a powerful container with great vitality and long life.
The practice of yoga is beneficial in the face of the current contingency, where we all need different tools to manage stress and anxiety caused by uncertainty.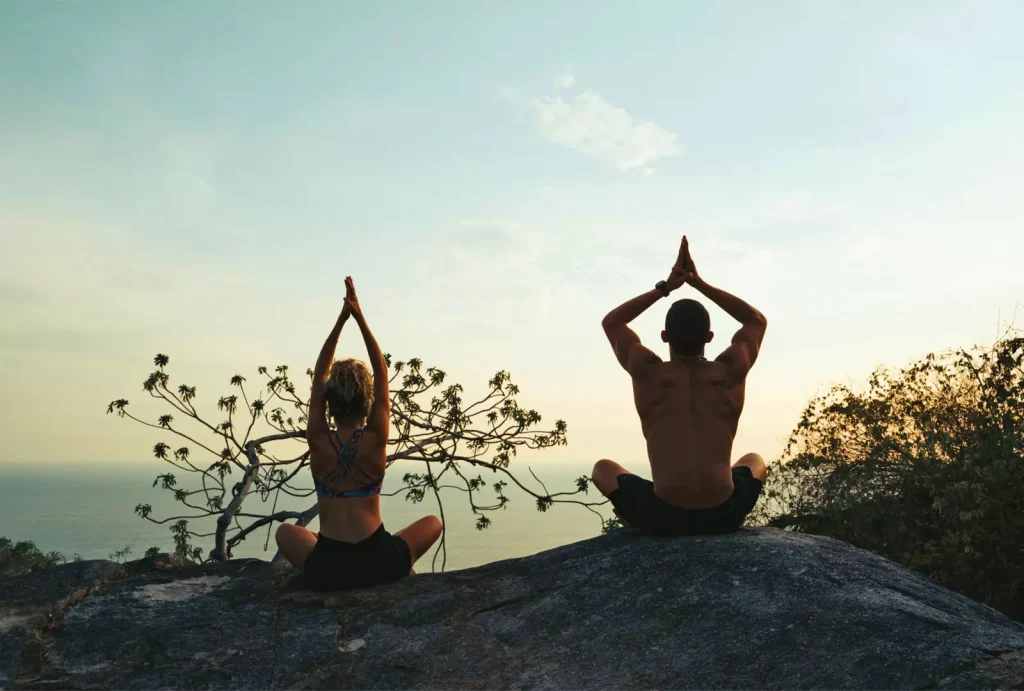 Yoga in Acapulco
According to Ada Carrillo, emotions are not our enemies, "we tend to run away from emotions and that is when anxiety arrives, so if we know how to manage our emotional level minute by minute we can reduce that part of anxiety, of uncertainty, because you know yourself better and you know what is happening and you start to develop your own medicines", he explained.
Yoga in Acapulco
In Acapulco you can find several options for this practice, such as hotels, specialized academies and outdoor spaces, where you will connect with nature, filling you with peace and serenity.
Yoga in Acapulco
Some outdoor places that you can find free of charge in Acapulco are:
Symphony of the sea, a place that will give you an image of the sea in the company of a unique sunrise or sunset of the port, where the sound of the waves will accompany your breathing and movements.
Pie de la Cuesta, a beach that invites you to relax while doing different yoga positions and feel the freshness of the Mexican Pacific breeze.
Regardless of the time or place where you decide to practice yoga, we assure you that any point in the Port of Acapulco will help you connect body, breath and mind.
Recommendations
Some of the hotels in the destination have a special area to meditate. When booking ask for her.
Don't forget to pack light clothing and comfortable sandals for your stay.
If you cannot travel to Acapulco, practice from home with the YouTube channel of the National Sports Institute (INDEPORTE). Her classes include yoga for beginners, for back pain, insomnia, for runners and detoxification.