Acapulco Turtle Release
The Acapulco Turtle Release is one of the activities that most connects us with the sea and these incredible animals. It is suitable for the whole family and for those who appreciate nature.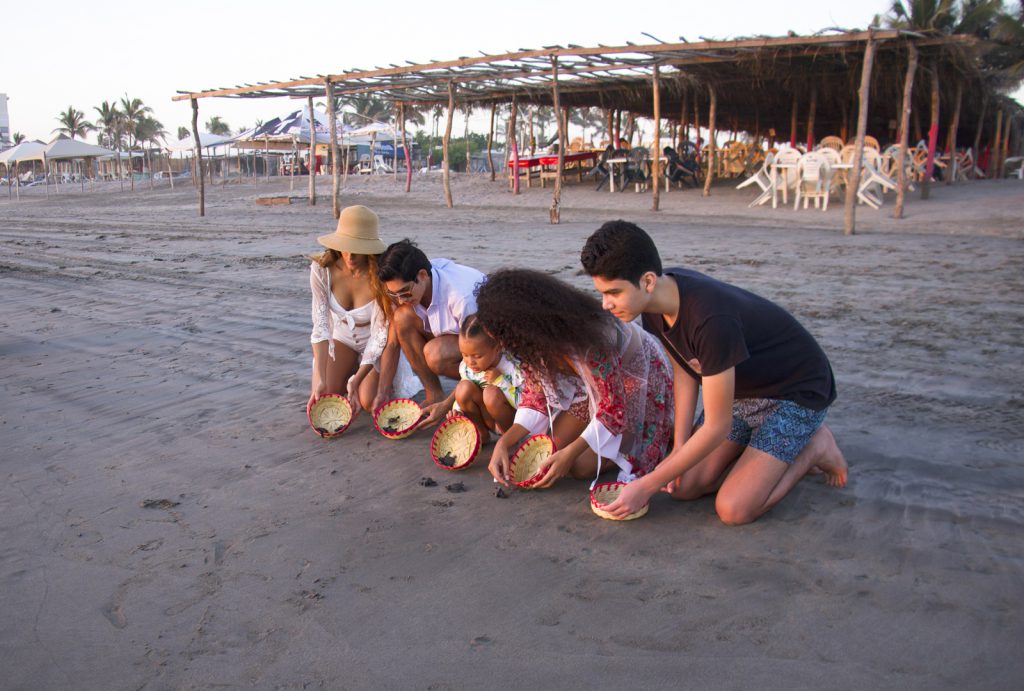 The turtles usually spawn on the coast of Guerrero and their nests are moved with great care to protect them from both natural predators and some people.
When the eggs hatch, it is time to release the young; In this step, tourists and visitors are invited to participate to witness this incredible process.
When is the Acapulco Turtle Release?
In Acapulco you will have the opportunity to participate in the Turtle Release, one of the most rewarding experiences that takes place during several months of the year.
From June to December, at night, you can admire the arrival of olive ridley turtles on the beaches of Pie de la Cuesta and Revolcadero. And from October to January you can witness how the small turtles return to the sea.
Where is Turtle Liberation in Acapulco?
The release takes place in the camps of the Hotel Princess Mundo Imperial, as well as throughout the Barra Vieja area. Places like Playa Ventura, towards the Costa Chica, or Playa Paraíso, on the Costa Grande, are ideal for living with nature. There you can see the turtles at night for spawning.
In Playa Larga there is a turtle camp where you can meet, learn and help the sea turtle.
How to Release Turtles in Acapulco?
This activity must be done under the guidance of a certified professional so as not to damage them in the process. It is important to follow the instructions correctly, not to touch them in the process or make a lot of noise when releasing them.
According to biologists and specialists, turtles fix and retain information about the beach where they are born; In this way, years later, as adults, they will return to that same spot to spawn.
That is why it is so important that the turtles can make the imprint; print in their memory the characteristics of the beach or region where they were born to see them return.
Recommendations
Follow all the recommendations of the guides.
Do not touch the turtles during the release process.
Call the camp in advance to confirm the time and day of release.
Don't forget to bring your camera.