Zipline Xtasea Acapulco
Zip line Xtasea Acapulco For those who enjoy the strong emotions and adrenaline of extreme sports, Xtasea is one of the activities that you definitely have to experience in Acapulco.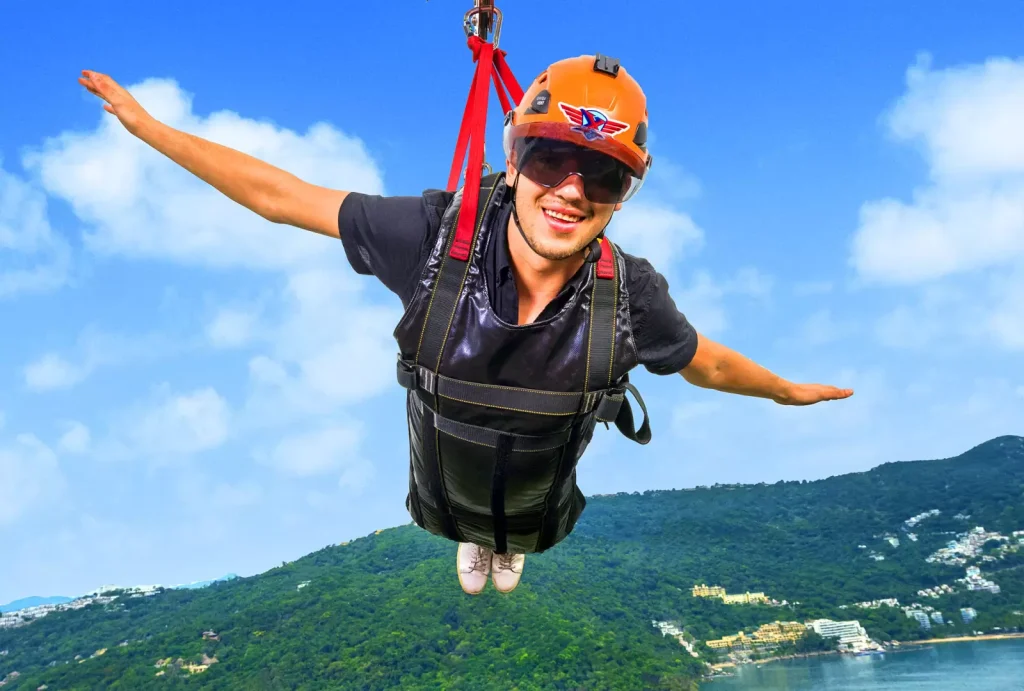 Zipline Xtasea Acapulco is the longest zipline in the world over the sea, it has 4 simultaneous lines and reaches a speed of 140 km/h covering a distance of 1,810 meters.
It has 6 types of flight: Superman, Rider, Twin, Night, Sunset, and Free Jump, a real gem for lovers of this type of adventure; a jump into the void of 23 meters high.
In Zipline Xtasea Acapulco you will cross the bay of Puerto Marqués to enjoy incredible views and discharge all your adrenaline while you slide over the sea.
During 2020, a record was recorded, exceeding 63 thousand people of 96 nationalities who experienced this adventure.
At the end of your jump you will arrive at the base where you will find the store with souvenirs of your adventure, including photos and video of your jump.
At the end of this adventure you will be part of the XTASEA SQUAD, with which you can enjoy special promotions.
recommendations
Take into account that the minimum height for the zip line is 1.30 m; the minimum weight is 40 kg and the maximum 140 kg.
Wear comfortable clothing such as shorts or light pants, tennis shoes or lace-up shoes.
Like anywhere in Acapulco, don't forget your sunscreen and insect repellent.
Book your zipline jump at XTASEA in Acapulco