XMonkey Rope Park Acapulco
The XMonkey rope park is a complement to the adventure tourism offer in Acapulco. It is a park for the whole family in which the skills of children and adults are put to the test through platforms between 3 and 23 meters high.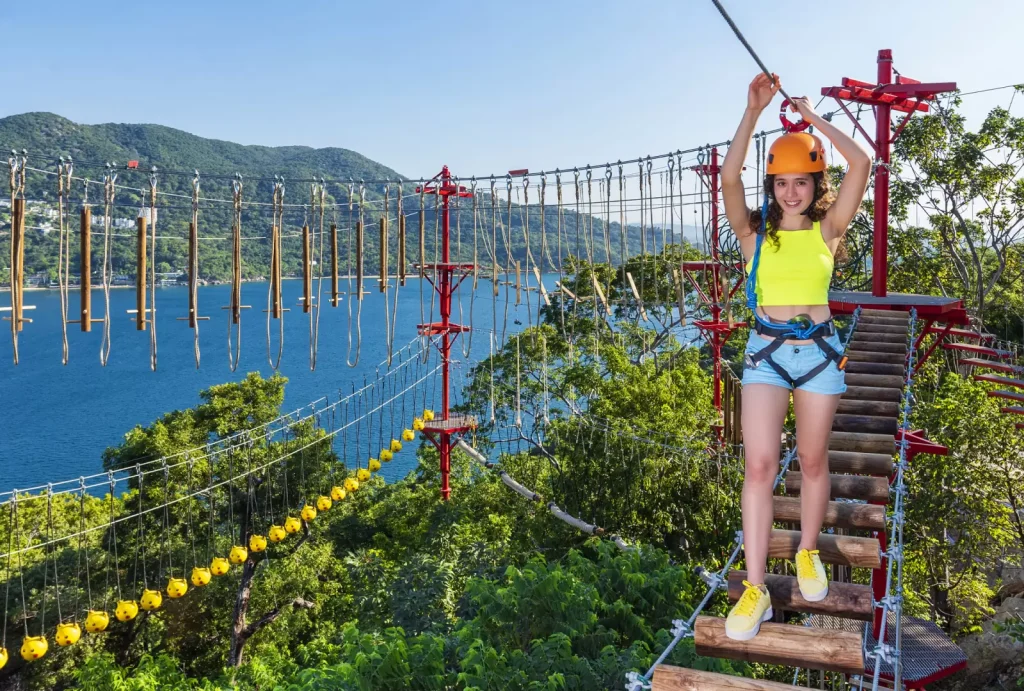 The XMonkey Rope Park adventure consists of walking through the heights on suspension bridges mounted on ropes, steel cables and wooden steps to reach the finish line; all in the midst of a spectacular view of the Bay of Puerto Marqués.
With three different levels of difficulty: Baby Monkey, Youth Monkey and Big Monkey, you can start with little height and gradually increase the difficulty until you walk through the clouds.
In total, the XMonkey rope park has 15 posts and 21 platforms, as well as a high obstacle course with a view of the sea.
To complement your experience, try XJump, a bounce house so that the whole family can experience moments of fun. Here you will be in a harness attached to ropes mounted on 2 towers 15 m high, and with the help of an inflatable, you will push yourself to jump higher and higher.
Your XMonkey rope park ticket includes: helmet safety equipment for adults and children; Waist harness for teens and adults, or full harness for children under 30kg; continuous lifeline and carabiner.
At the end of this adventure, you will be part of the XTASEA SQUAD, with which you can enjoy special promotions.
Recommendations
Take into account that the minimum height is 1.50 m; the minimum weight 40 kg and maximum 120 kg.
Children 10 and 11 years old must be accompanied by an adult or a guide. Teenagers over 12 years old can do the circuit by themselves.
We recommend you check the instructions and restrictions of the rope park on its website XTESEA