The Roll Acapulco
El Rollo Acapulco, In Acapulco there are many places to spend incredible moments of family adventure, the water park formerly known as CICI and which today has a wide variety of attractions such as pools, slides, wading pools, Children's Island and the incredible show with dolphins.
The swim with dolphins has programs that were designed to swim, interact and play with them, creating a tender, safe and memorable experience for everyone.
In El Rollo you can have fun with a dip in the wave pool, climb to the highest tower to throw yourself down one of the slides, feel the current of the falls or slide down the water slides of "Octopus", the adventure that leads to live 88 meters of emotion and culminates with an incredible finale.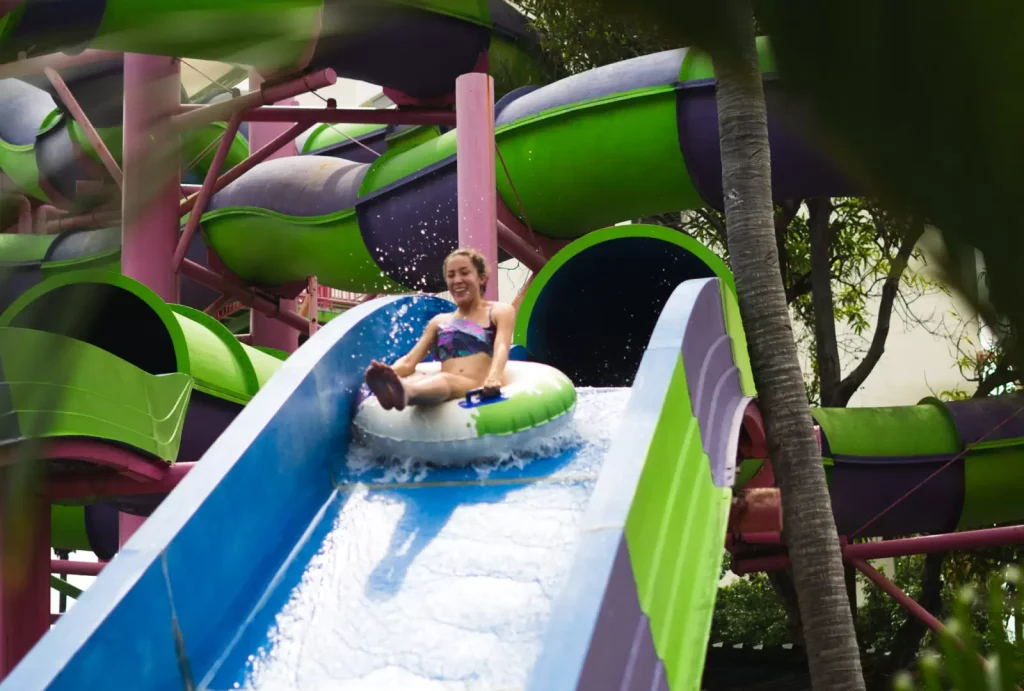 If what you like is living extreme adventures, "Skycoaster" invites you to release all the adrenaline with a fall of more than 30 meters high at more than 110 km/hr. Without a doubt, an experience that you cannot miss.
With its wide variety of water activities, El Rollo is sure to be an unforgettable experience for the whole family.
With the priority of guaranteeing the well-being, safety, and health of its visitors and collaborators, El Rollo Acapulco has prepared guidelines focused on the prevention and mitigation of the pandemic, such as the reduction of its occupancy capacity per day, the entrance to its facilities with the temperature measurement; cleaning, sanitizing, and disinfecting using natural, biodegradable, non-toxic, hospital-grade products.
Recommendations
El Rollo Acapulco is an excellent attraction to enjoy for a whole day with the family, plan your trip to enjoy all its facilities.
Check the security protocols against COVID-19 that are applied in the El Rollo facilities before attending.