Mary Gate of Heaven Chapel
The Mary Gate of Heaven Chapel Acapulco Chapel Located in the traditional area of ​​Acapulco, inside the El Mirador hotel, the Mary Gate of Heaven Chapel has an impressive view of the ocean due to its huge windows that also allow you to see the iconic Quebrada and the Symphony amphitheater from sea.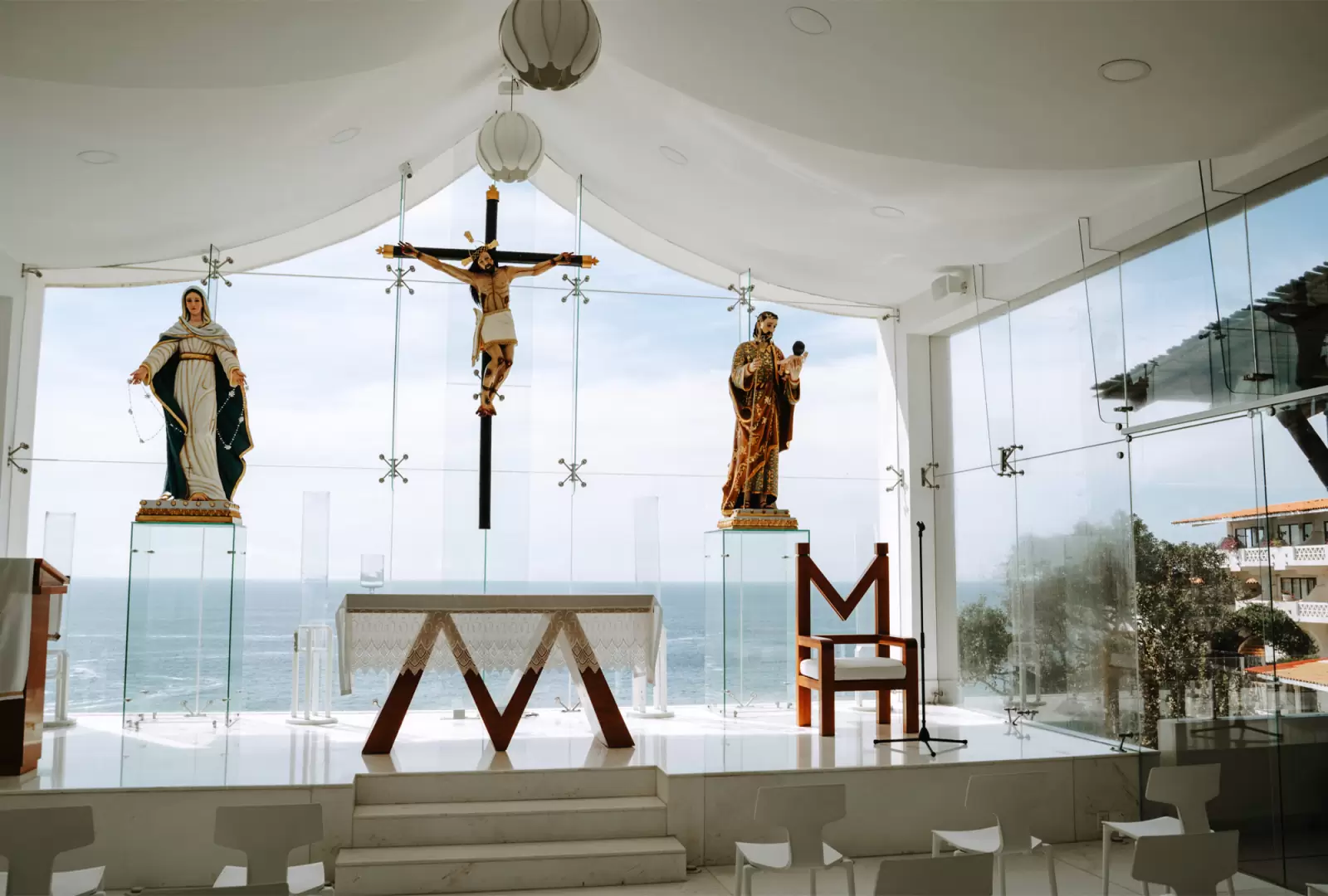 From here the religious ceremonies have a view of the immensity of the sea in union with the blue of the sky, a space of spirituality and peace that invades the attendees for their reflection and memory.
And if the ceremony takes place at sunset, the sun bathes the interior of the chapel with a warm light that protects the guests, making the moment very special.
The event in the María Puerta del Cielo chapel can be perfectly complemented with a gala dinner in the open air on the terrace of the same hotel to make the evening a special moment.
Recommendations
Masses are celebrated in this chapel on Sundays. It is necessary to verify permitted hours and capacity when planning your visit.
During your visit you can meet the divers of La Quebrada and visit Sinfonía del Mar.
Take extra money, there are many shops and sellers of souvenirs that you can take with you.