Chapel of Peace Acapulco
Chapel of Peace Acapulco Also called Ecumenical Chapel of Peace, it is located in one of the most exclusive areas of Acapulco and is surrounded by dense vegetation.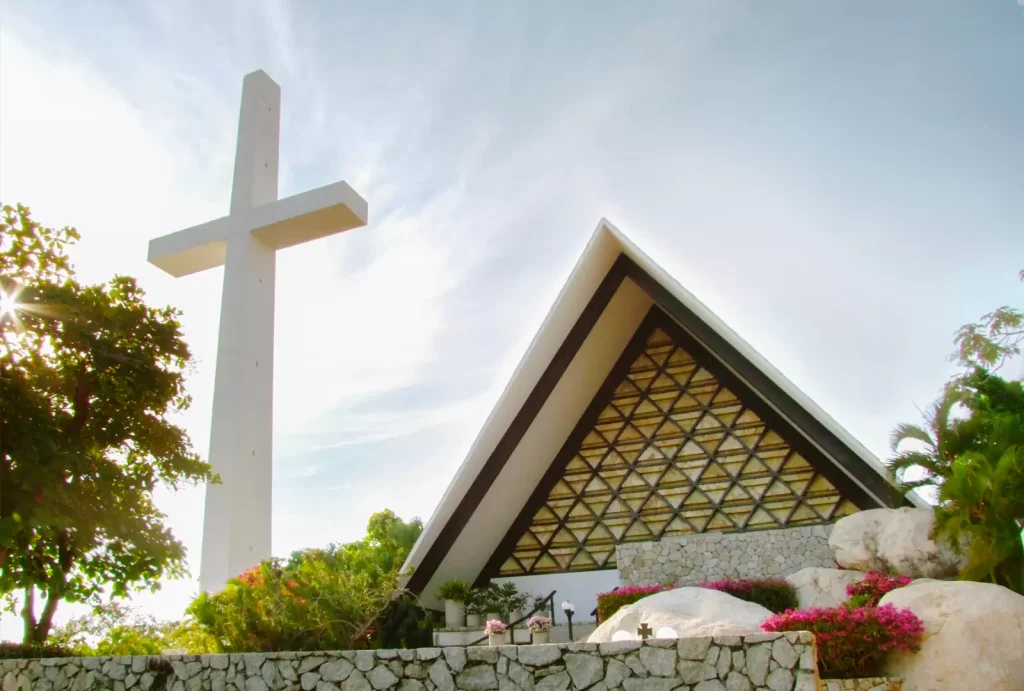 The chapel was created as a reminder of the beauty of the port and the faith of its inhabitants.
The construction of this chapel was directed by the architect Gabriel Chávez de la Mora who designed it on top of "El Guitarrón" hill, one of the highest points in Acapulco, which provides the opportunity to admire the great panoramic view of the city. Puerto Bay and its surroundings.
In the chapel there is a huge white cross, a symbol of the chapel that can be easily seen from many points in the city.
In this space there is also the famous sculpture "The Hands of the Brotherhood", by the artist Claudio Favier, who designed them to have the position of praying to heaven.
Recommendations
We recommend you plan your visit to coincide with sunset, the view of the sun falling behind the bay from this point of the city is amazing.
Do not forget your camera to capture this beautiful place and its incredible view.
Confirm the times and available capacity prior to your visit.