Sport Fishing in Acapulco
Sport Fishing in Acapulco is one of the best destinations in the Pacific for sport fishing, a great opportunity to observe the species that inhabit the coasts of Guerrero, it is also possible to fish different species throughout the year.

If you have a preference for fishing a particular species, here we leave you the different seasons in Acapulco:
For those who like the sailfish fight, you can venture from December to January, and in the months of June and July.
The blue marlin, one of the largest fish in the world and recognizable by its characteristic fin, is very well fished in the waters of Acapulco during August and from November to January.
In this same season you can fish for yellowfin tuna, characteristic of the tropical waters of the Mexican Pacific coast.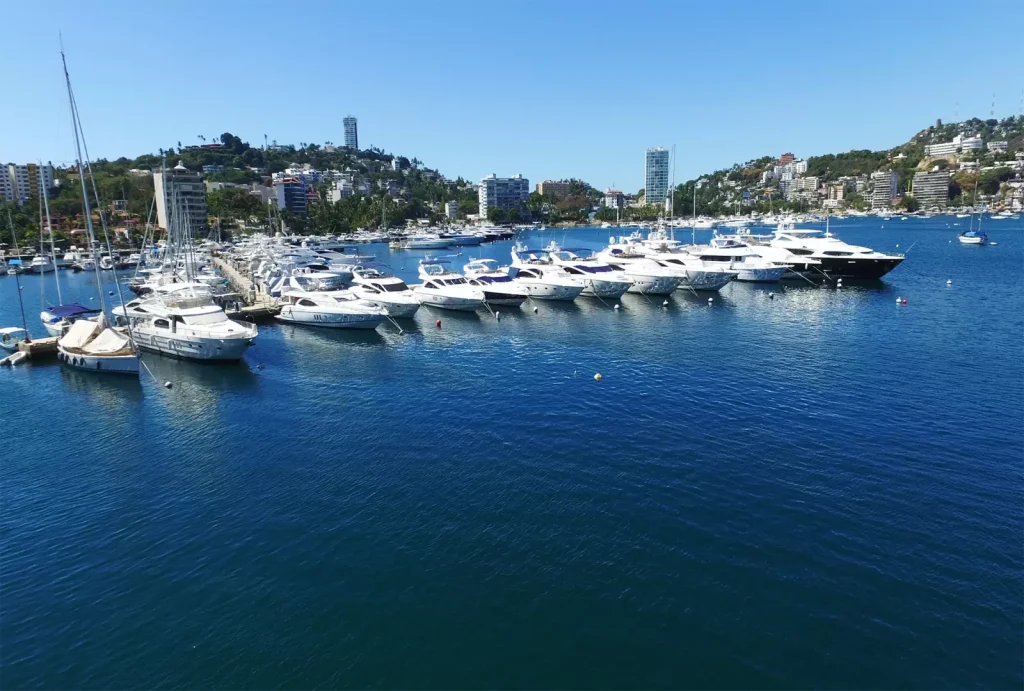 The black marlin, a species slightly larger than the blue marlin that can reach 4.5 m and weigh more than 750 kg, is fished in Acapulco in January, and in the months of May to December.
The fascinating wahoo fishing, the striped fish, is one of the fastest, largest and most aggressive of the mackerel family, they can reach up to 100 km/h. Its fishing in Acapulco waters goes from November to February, an excellent season for adventure lovers.
Some of the species that can be fished all year round off the coast of Acapulco are the Spanish mackerel, barracuda, bonito, pompano, shark and red snapper. Without a doubt, on any day you start your trip you will be able to have some of these species in your line.
The diversity of Acapulco provides the opportunity to practice freshwater fishing, a very versatile style of fishing as it offers a range of ways of fishing and species, the most common are: mojarra, trout, catfish, and largemouth bass, for mention some
Laguna de Tres Palos and Laguna de Coyuca are the ideal places to practice this sport that can be combined with other activities such as bird watching.
Recommendations
Make your day of fishing an experience by contacting a local guide, they are experts in finding the best fishing areas.
All fishing trips can be arranged through hotels, a local tour operator or travel agency, or directly at the Center near the pier, across from the Zócalo.
Ask your local guide for suggestions on going on a family or group fishing trip for everyone to have fun.
Ask for the latest information from the Harbor Master to know the conditions of the sea when you leave.