Fish to the Size of Barra Vieja
Fish to the Size of Barra Vieja is one of the most famous dishes in Acapulco, a dish that is commonly prepared with mayonnaise, a special marinade, and other spices that give it a characteristic flavor of the Guerrero coast.

This fish cooked on charcoal or grills, opens in a butterfly; and previously it is spread with a red sauce based on guajillo chili and/or ancho chili and little by little all the condiments are added.
Although it is not a rule, this recipe usually uses red snapper or sea bass, since the flavor of these fish pairs very well with all the ingredients and provides an exquisite flavor.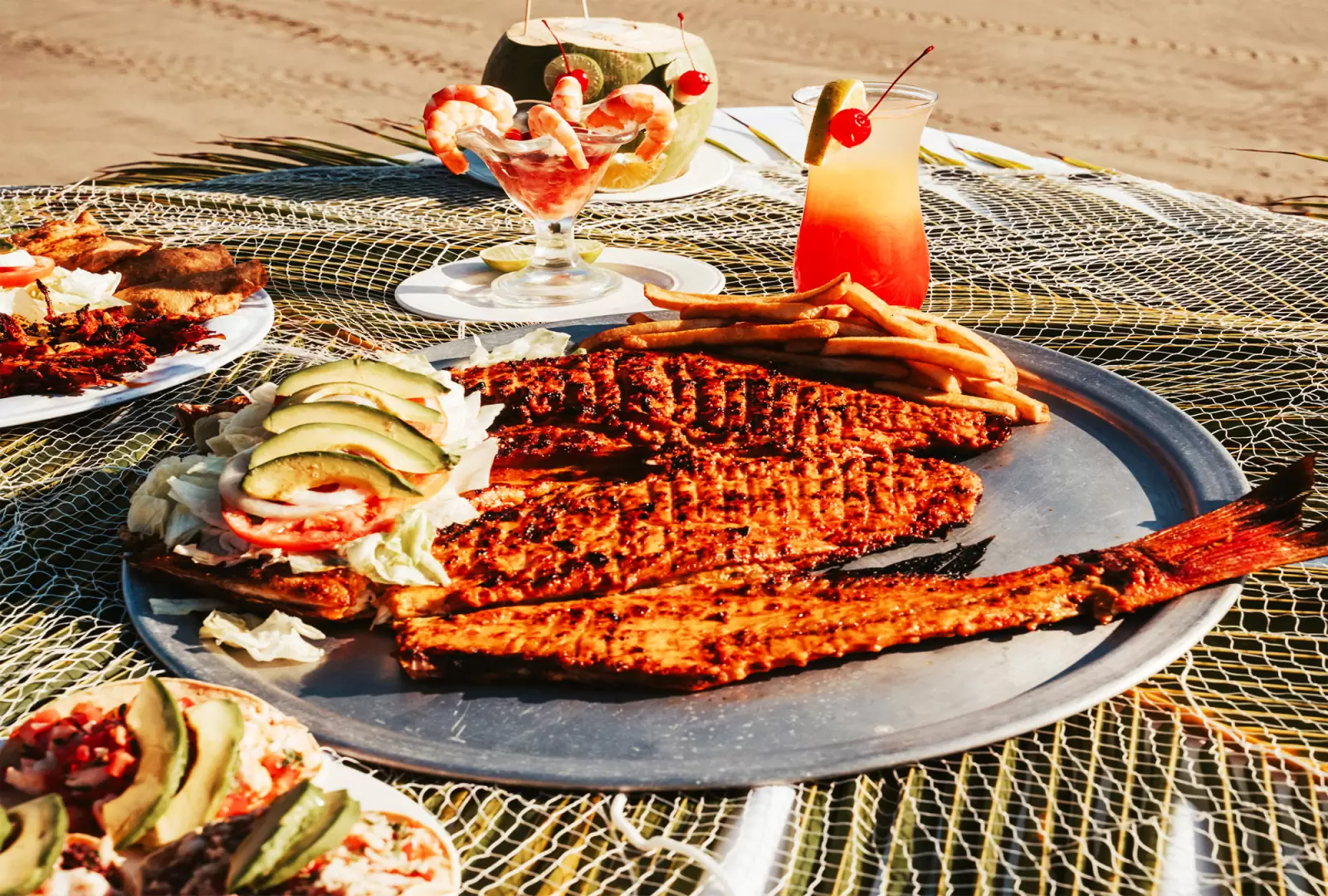 Everything is served accompanied by handmade corn tortillas and spicy sauce, not forgetting a side salad, toast, avocado and lemons.
The recipe has been preserved for decades by the residents of Acapulco and year after year it has become one of the favorites of both visitors and locals.
In Acapulco this dish is usually sold by weight or measure; that is, to size. Large portions are usually ordered to share with the whole family.
The preparations of the fish in size are usually made in palapas and restaurants by the sea, especially in Barra Vieja and Pie de la Cuesta.
Recommendations
During your visit you can enjoy a day of sun, sea and sand, and culminate with a delicious Fish a la Talla.
Accompany the dish with your favorite drink with or without alcohol.
It is an abundant dish to share, ideal to order if you travel with the whole family.
Don't forget extra money to order more to go.