Kitesurfing in Acapulco
Kitesurfing in Acapulco For lovers of extreme water sports, Acapulco has the best area to practice kitesurfing, a sliding sport on the water in which the wind propels the traction kite attached to you with a harness.

Sail on your board on the waves, do a freestyle maneuver and feel the adrenaline rushing over the sea. The ideal wind to practice kitesurfing in Acapulco generally starts at 1 pm, here we leave you the best places to practice this sport in the port:
Located in Zona Diamante, this beach has the perfect waves to practice both kitesurfing and surfing, since its waves range from moderate to intense, with strong constant air currents, natural conditions to practice this sport all year round.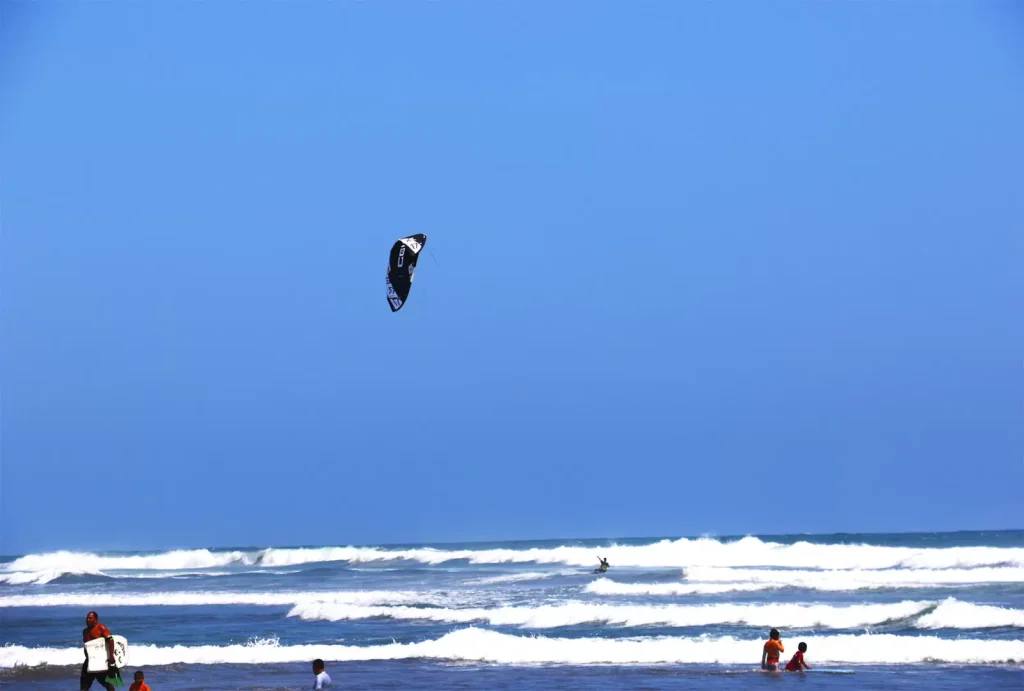 A freshwater lagoon located 30 km southeast of downtown Acapulco, here you can find local guides who will help you with references to the best position to practice kitesurfing as well as jet skiing.
Located 25 km from the port of Acapulco, it is an open sea beach with waves that range from regular to intense, one of the ideal places for this sport.
An extensive open sea beach with moderate waves perfect for kitesurfing and surfing, as well as being able to combine it with a long walk or a horseback ride on the beach.
An option to live the adrenaline of kitesurfing, its gusts of wind, moderate to intense waves and being in a bay make the sport an incredible experience for extreme athletes. Here you can also practice windsurfing and surfing thanks to its waves
Look for the best sports in Pie de la Cuesta to take your kitesurf board to the extreme. With moderate to intense waves and constant wind, the best combo of the day is created for the perfect jump.
recommendations
It is essential to have experience in the sport and travel accompanied for greater safety.
Do not forget to bring extra money to stay near the beach, eat at one of the nearby restaurants or have a refreshing drink.
Keep an eye on the wind and wave conditions on the day of your departure.
In the destination you can find courses, classes, equipment rental, instructors, schools and retreats for beginners and advanced professionals in kitesurfing.