Lagoon of three sticks Acapulco
Lagoon of three sticks Acapulco, located to the west of the Bay of Acapulco, between Puerto Marqués and the International Airport, empties into the Pacific Ocean in the form of a bar and measures 15 km long by 5.5 km wide.

This earthly paradise is so extensive that it merges with the sea; in fact, it is almost three times the size of the famous Bahía de Santa Lucía or Bahía de Acapulco.
The lagoon of three sticks Acapulco has kept its ecosystem intact and for this reason, it is one of the favorite places for ornithologists, who enjoy bird watching and admiring the natural coastal landscapes.
Lagoon has been the ideal setting for the filming of renowned films such as the first version of Tarzán, with Johnny Weissmüller; and recently Ya Veremos, starring Fernanda del Castillo and Mauricio Ochmann.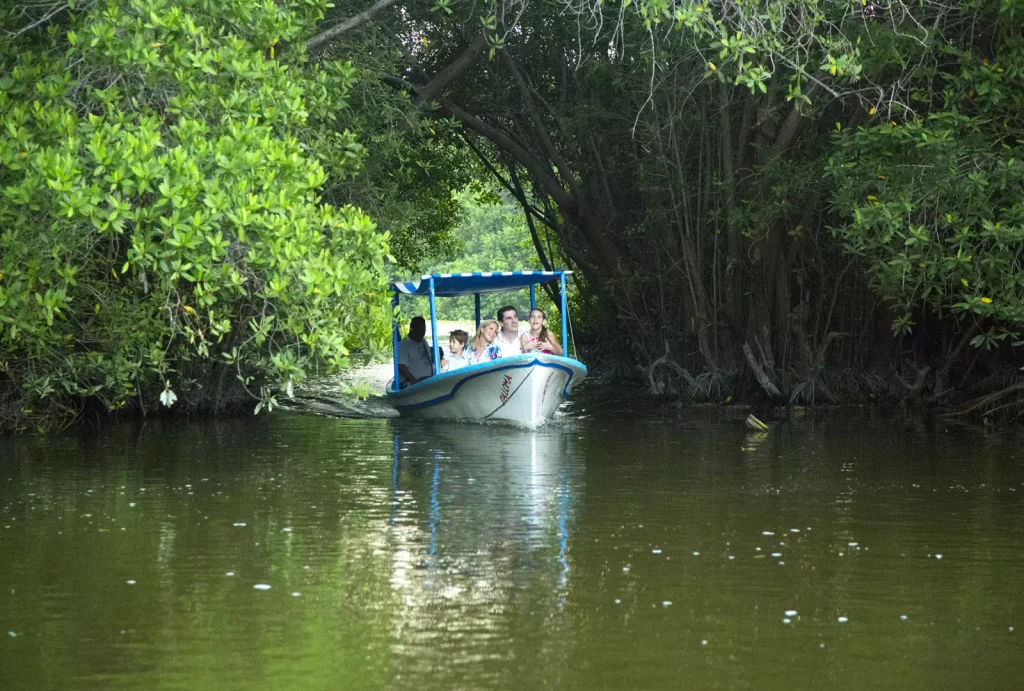 In this area there are many boats to explore the lagoon of three sticks, all with local guides willing to show you the secrets of this beautiful passage covered by mangroves. A more fun and adrenaline-filled option is to explore it on a jet ski.
The lagoon of three sticks Acapulco is distinguished by a unique beauty treatment that can be tried here: black mud masks, the main characteristic of the lagoons in this region, and whose natural properties allow the skin to be exfoliated and regenerated.
Recommendations
Don't forget to bring a hat, sunscreen, mosquito repellent, tennis shoes or comfortable shoes, and your camera.
You can enjoy a traditional meal of the region in one of the local restaurants.
A trip to lagoon can be enjoyed all day with your family, plan a full day for this place.